Ever since our first meeting back in February 2006, Malta Command Living History Group has always been in constant evolution.
Since the groups' inception, Malta Command and its members have been through a lot. Since our very first display in Pembroke back in July 2006, we have participated in more than 110 events, both locally and overseas.
Throughout the years we have increased our knowledge and skills in every aspect, from studying the every day life of the Maltese soldier to the type of equipment used, and slowly, we have invested a lot of our hard earned money to purchase or construct hard to find equipment thus enabling us to fully represent in our displays a Maltese soldier from the 1940 -1943 period.
All this could not have happened if it weren't for each member of the group. Whilst some have left, others have joined, however each member has done something to contribute to the growth and reputation of the group.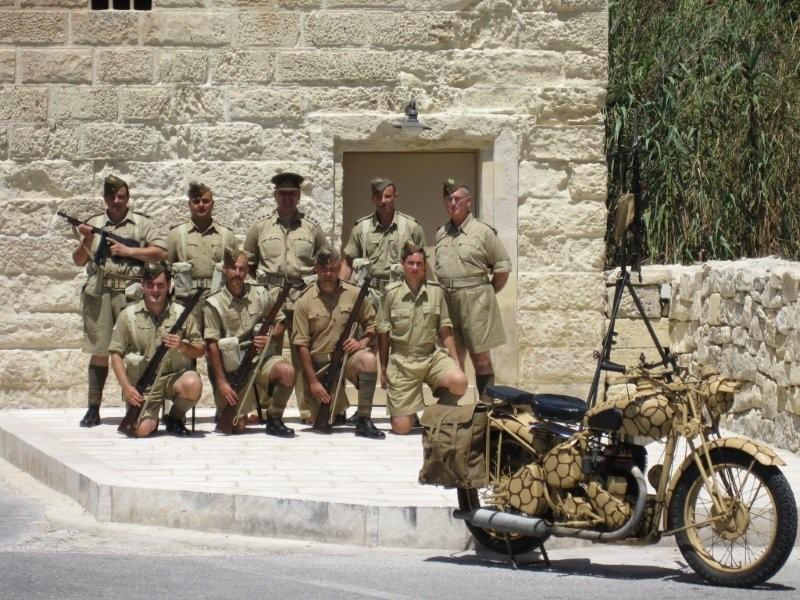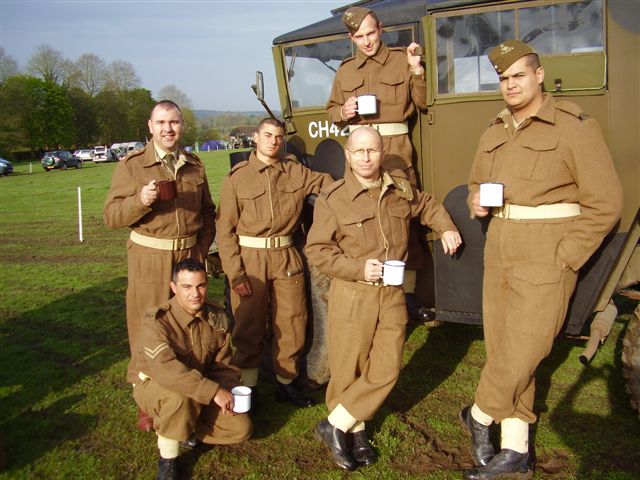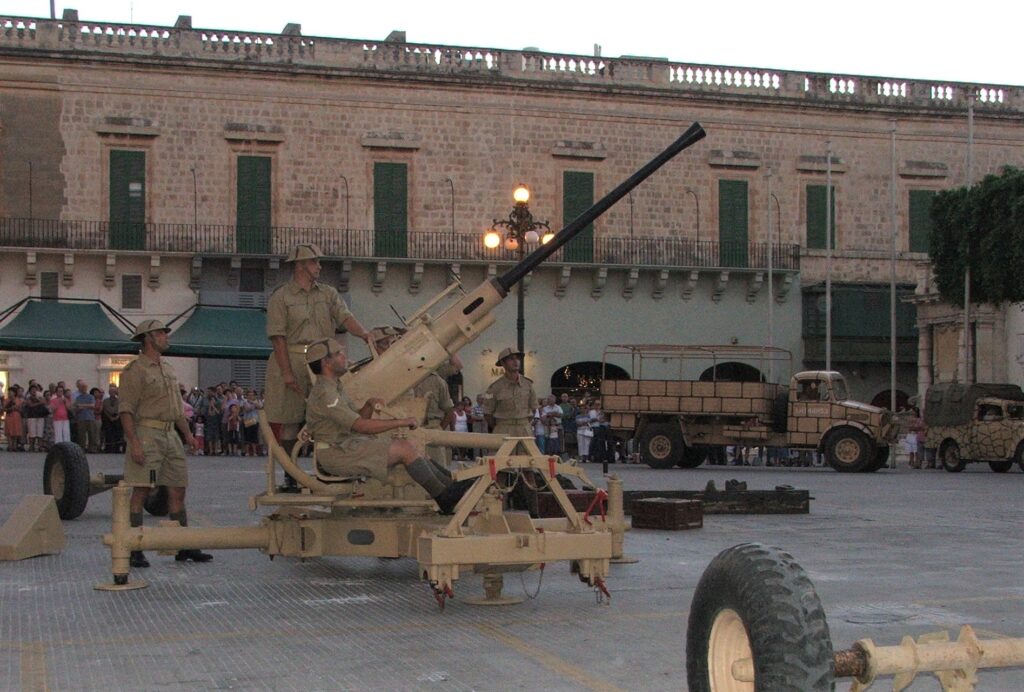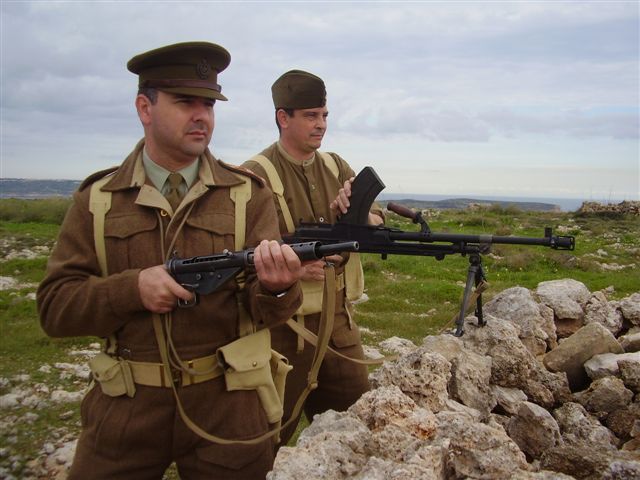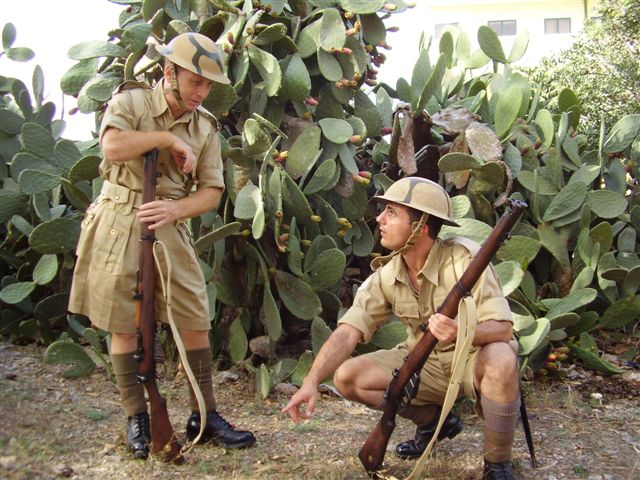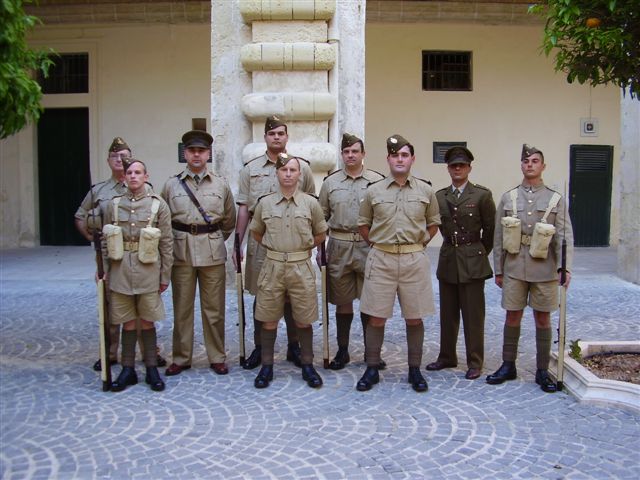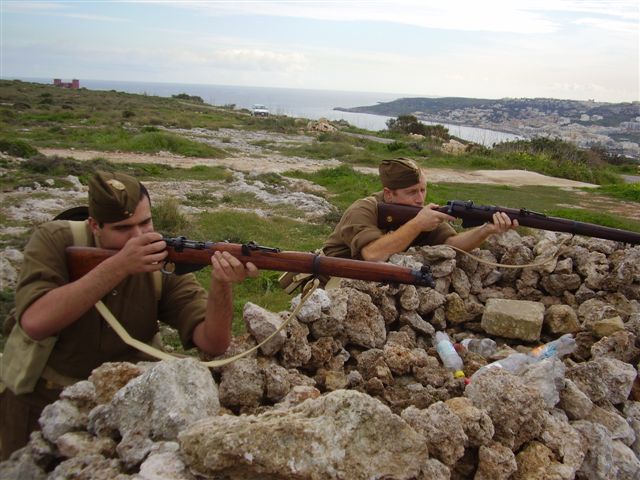 Special mention goes to our CO. Colin Micallef who, in 2011, our 5th year anniversary, had the following few words to say to mark our first milestone:
My interest in British Militaria began when I was a child and, as far as I can see, it will accompany me into my second childhood. I feel I am a victim of a virulent form of infection, as quoted by Lieut. Col. J. B. R. Nicholson in "Collectomania Militaria Omnivera." Acute financial disability has at times caused some regression, but with any increase in funds the disease would, like malaria, break out again, with the inevitable aftermath of acute spasms of pain in the purse!

Like Saint Paul on the road to Damascus, I was struck by the light of a Divine Revelation: you don't only have to possess things in order to enjoy them. Thus, this led me to do something to be enjoyed by many, the establishment of the "Malta Command WW2 Living History Group": a re-enactment group, recreating the Maltese Gunners and Infantrymen serving in the British Army during the defence of Malta during WW2.

I remember back in February 2006, meeting officially for the first time, with a shiver down my spine, seeing a one time dream come true. Some of us knew each other, whilst others didn't. But, most important of all was that we all had re-enactment as one common element at heart, and with the special intent of doing something for our country.

Naming the Group was our first task: after having a think tank or a Chinese Parliament discussion, a name synonymous to our Island Nation was decided upon - Malta Command. The reasoning behind this was that Malta Command was the senior military formation of our "George Cross Island" during WW2.

With our name set, we immediately started with our basic training. Luckily, destiny wanted that a member of ours had actually served as a gunner with the 3/11 Royal Malta Artillery, and subsequently also an Acting Sergeant with the Malta Pioneer Corps. With that good "kick start", we have since then kept up our regular fortnightly meetings, where we study many varied topics covering various drills, weapons and their handling, uniforms, equipment and their maintenance, and so on.

Next in the order of matters was acquiring our first set of uniforms. With summer knocking on the door, we quickly agreed on a summer KD uniform, as used by the British army. As a matter of fact, our first official activity in July 2006 saw us proudly wearing for the first time these uniforms. Since then, the word about us quickly spread like wildfire amongst the mayors of local councils, government entities and also private companies, which resulted in us participating in numerous activities we were invited to participate in. This also led to our travelling abroad twice, upon invitation of our UK affiliates - The Garrison, where we learnt a lot from our overseas fellow British re-enactors.

Subsequently, our winter uniforms were on the agenda of things: the famous Battle Dress. The uniforms' acquisition would fully clothe and equip the unit for both summer and winter events. For sake of correctness and fidelity, we endeavored to have the correct insignia manufactured and added to our uniforms. Much painstaking research later, we tracked down the right company for our job, yielding the first ever reproduction WW2 Maltese div-patches.
In sign of the times, and so as to keep abreast with web-media developments, we also set about creating a website. Financial constraints obliged assigning the challenging task to one of our members. Against all odds, his mission was successfully accomplished, giving us a very informative and regularly updated web-presence in cyberspace.

After having all the uniforms, personal equipment, weapons, and website well in place, the culmination of all these efforts then went to address equipping the group. Since a portion of our activities involves camping out, one of the members took the initiative to set up the necessary kitchen equipment which once again was done in no time and at the least possible cost.

It goes without saying that, as part of our anniversary celebrations this year, we have now produced a full colour brochure which explains all about who we are, what we do and whom we represent. Along with this, a set of prints depicting the two regiments we represent has also been printed, with the sole exclusivity for us to sell having been conceded by the artist himself.
Since its inception, I was appointed as the group's leader. And holding it very close to heart, my leading it makes me feel honoured. Admittedly, every organization has its own share and breed of difficulties, yet with unwaning encouragement and motivation we strive to make our group grow further with an increased proficiency in what we do.

Undoubtedly, this is not the work of one man alone: proudly it can be said that despite our small size in numbers, each member plays a very active and valid role alongside other group peers. Each member's individual talents contribute to making the Malta Command group what it successfully is today.

In concluding, thanks are also due for past members' contributions to the group. Special thanks also go to present members for their support and understanding, notwithstanding perhaps my very demanding nature on occasions. Built from scratch, we have come a long way with this group, and progressed steadily very well. With firm resolve and determination, the group will continue to do the same in the years ahead, and keeping similarly our forefathers' reputation as WW2 gunners and infantrymen.
---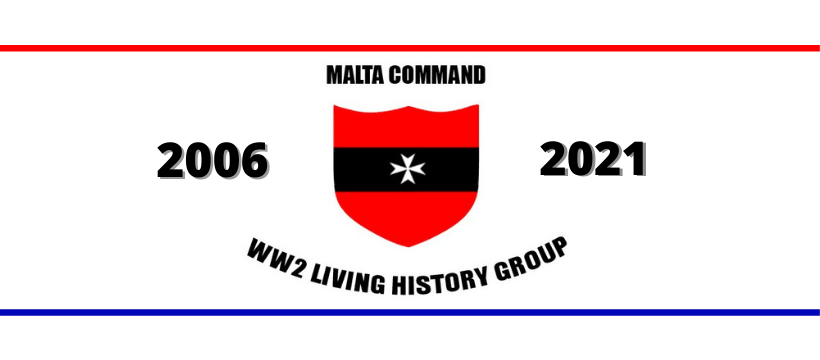 This year Malta Command happens to be celebrating 15 years of historical re-enacting; although the year wasn't too fulfilling due to the COVID-19 pandemic restrictions, we tried our best to celebrate in the best possible way.
A dinner was held at Rabat (Malta) in memory of our dear friend and one of the founding members Mr. Godwin Hampton. Mr. Neil Hampton, the son of the late Godwin Hampton was also invited as a special guest of honour, sharing with us his father's compassion towards historical re-enactment.

A small gift of appreciation was presented to the members by the president, who have been part of the group since the day it was formed.
A small token was also given to each an every member of Malta Command as a sign of good camaraderie and to keep the spirit of living history alive for the years to come.
Thank you Colin and Godwin !
---