In September 1941, the War Office announced that a brigade of glider-borne troops should be raised to compliment the 1st Para Brigade. The 31st Independent Infantry Brigade was selected to be converted for the purpose and became the 1st Airlanding Brigade on the 10th October. The unit had been stationed in India up until the end of 1940 and had since been billeted in Wales, where they had occupied positions to counter a possible invasion. Earlier in the year, the unit was ordered to move into the Black Mountains to test the feasibility of an infantry brigade, complete with its own medical service, engineers, and anti-tank guns, operating with pack-transport. Several months of training with hundreds of horses and mules followed, and in the process the Brigade acquired extensive knowledge of the art of mountain warfare. Now commanded by Brigadier Hopkinson OBE MC, the later commander of the 1st Airborne Division, the Brigade consisted of four infantry battalions; the 1st Royal Ulster Rifles, the 2nd South Staffords, the 2nd Oxford and Bucks Light Infantry, and the newly arrived 1st Border. The need for glider-borne troops had been realised with a view to providing parachutists with both support equipment and additional infantry, and it was with this and the subsequent formation of the 1st Airborne Division that airborne troops received a clear message that their purpose was expanding far beyond that of infrequent commando raids.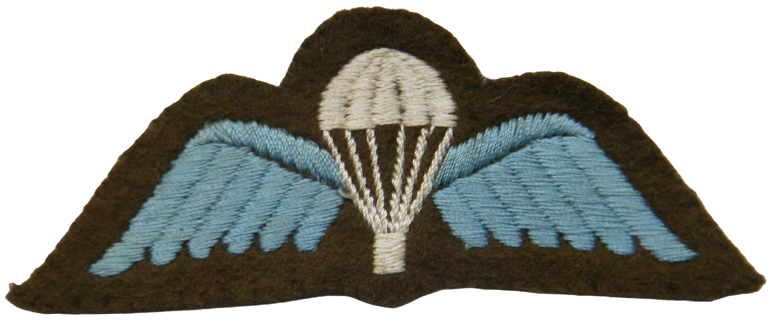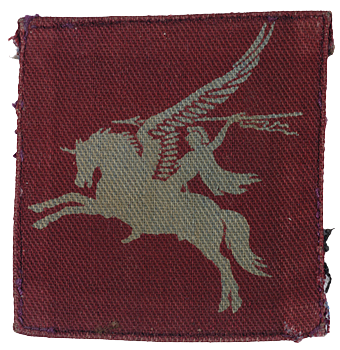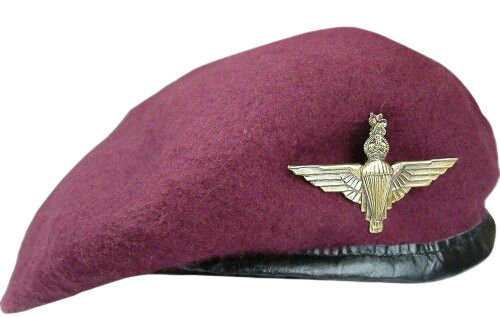 Glider troops were trained beyond the level of the standard British soldier though not to the peak and expense of paratroopers, and as such they were less swift when deployed in an attacking role, but were entirely solid in defence. Glider battalions were approximately 50% larger than parachute battalions, comprising of 16 rifle platoons in 4 companies, as opposed to 9 enlarged platoons in 3 companies. In addition, each of their Support Companies were much larger than that of a conventional infantry battalion, containing double the amount of men and equipment in their Machine Gun, Mortar, and Anti-Tank Platoons.
---
North Africa
In early 1942, command of the Brigade passed to Brigadier Hicks. In April 1943, shortly before they set sail for North Africa in preparation for the invasion of Sicily, the 1st Royal Ulster Rifles and 2nd Oxford and Bucks Light Infantry were released from the Brigade and formed the nucleus of the 6th Airlanding Brigade, the glider-borne infantry of the 6th Airborne Division. Their loss was covered by the arrival of the 7th KOSB, but it was an impossible hope to train these men in time for departure, and so the Brigade left for North Africa with just two battalions. Arriving in Tunisia on the 26th May, the Brigade was based at Kairouan, near Sousse, and spent the following six weeks training intensively.

---
Sicily – Operation Ladbroke
On the night of the 9th July 1943, spear-heading the amphibious invasion of Sicily (Operation Husky), the 1st Airlanding Brigade took to the air in 137 US Waco's and 10 Horsa gliders, towed by 109 American C-47's, and 48 Halifax's and Albermarle's of the RAF's No. 38 Wing. Their target, as well as a number of secondary objectives, was the Ponte Grande bridge near Syracuse. Sadly this mission soon developed into a terrible disaster. Flying individually rather than in formation, the tugs encountered unforeseen winds of up to 45mph and this, combined with the navigational difficulties of flying down moon and at low altitude, threw the timing of the operation into chaos.
Furthermore the American pilots were far from being veteran flyers by night and, as they were quite unaccustomed to dealing with flak, they were ordered to release their gliders 3000 yards from the coast line to avoid heavy anti-aircraft fire. Sadly, even the most experienced of pilots underestimated this distance in the harsh conditions. The net result was that 73 of the 147 gliders landed in the sea, drowning many of men inside, and those who managed to get out and make it ashore had to abandon all their weapons and equipment in the process. 6 Waco's had cast off or crashed over Tunisia, while a further 56 gliders were scattered across the south-east coast of Sicily. Only 12 aircraft landed within any respectable distance of the bridge, and only one of these, a Horsa, arrived on its planned Landing Zone, 300 yards from the Bridge. 8 officers and 65 other ranks of the 2nd South Staffords managed to capture the bridge intact, and despite their pitifully small numbers managed to hold it until 15:30 on the following day, when lack of relief and ammunition forced them to give way to the persistent enemy attacks. However all was not lost as before the bridge could be destroyed, infantry of the 8th British Army arrived and recaptured it.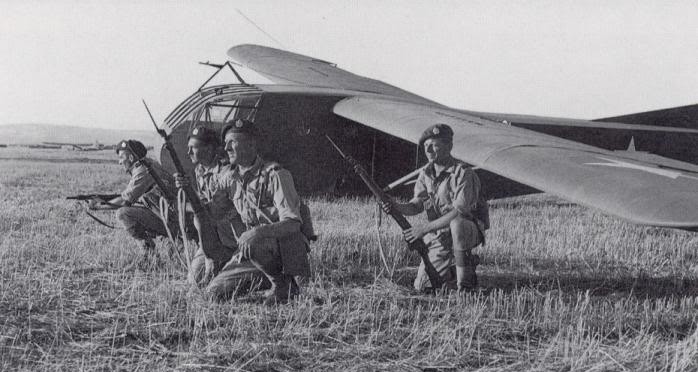 ---
Italy
Between July and September 1943, the 1st Airlanding Brigade received large drafts of reinforcements to cover the losses sustained in Sicily, and were soon back up to full strength and able to accompany the 1st Airborne Division on its relatively peaceful sea-borne invasion of Italy on September 9th. The 1st Airlanding and 1st Para Brigades were held in reserve while the 2nd and 4th Para Brigades advanced inland. However on September 19th, the 1st Airlanding Brigade was called forward to relieve the 4th Para Brigade in its forward position, where it remained until the entire Division was withdrawn to England in November.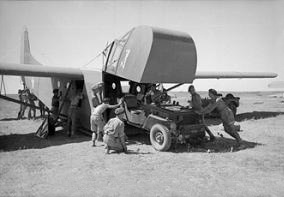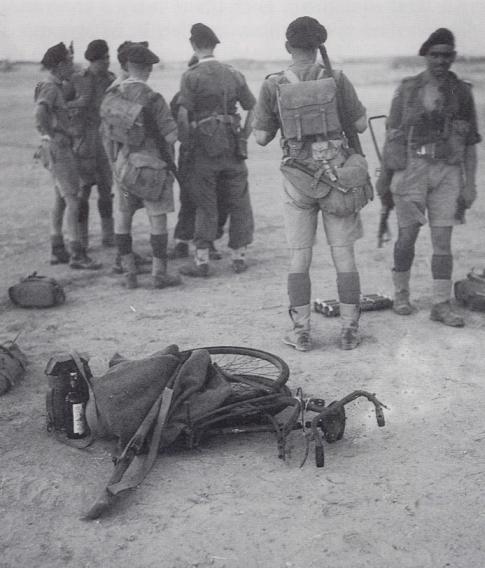 ---
1st Battalion Border Regiment
The 1st Border had originally seen life in 1702 as Luca's Regiment, and as the 34th Regiment of Foot in 1751, before finally becoming the 57th in 1755. In 1881, the 57th and the 55th, its sister Regiment, were renamed the 1st and 2nd Battalions The Border Regiment. Like most Regular Army formations, the 1st Border had a colourful history that spanned many famous campaigns in a wide variety of theatres.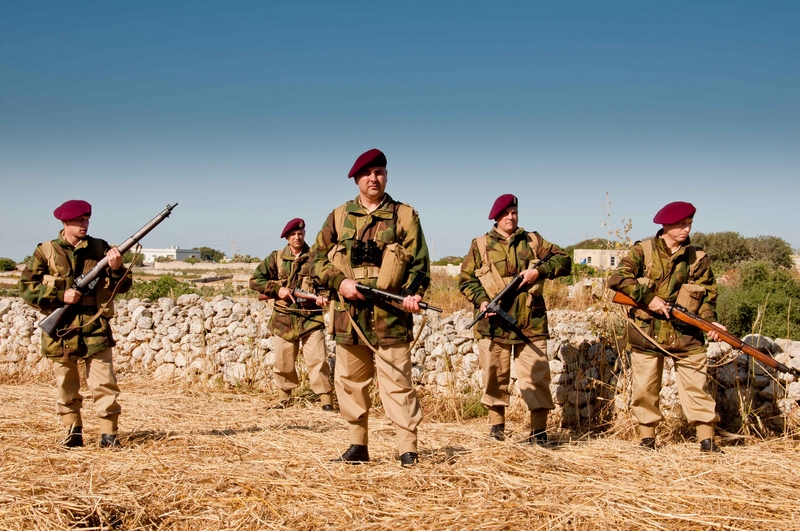 Airborne
In late November 1940, the 1st Border were informed that they were to be transferred to the 31st Independent Infantry Brigade, and they joined them in Hertfordshire on the 1st December. When they became airborne, the weeding out of men unsuitable for the role began and the 1st Border lost more of its pre-war representation. However not so many were lost as might have been, because whereas parachutists are genuine volunteers, glider infantry converted to the task were merely asked whether they wished to be involved or transferred to other units. Though many were reluctant, few men admitted that they wanted to leave, and those that remained were, perhaps falsely, seen to have volunteered for airborne status.
Sicily and thereafter
At Sicily the 1st Border suffered greatly as a result of the mistimed cast-offs that saw many gliders landing in the sea, with 89 men confirmed drowned. Only 202 men of the 796-strong Battalion reached the island in their gliders, but very few of these landed within range of their objectives. It took time for a final head count to be established, but when they were withdrawn back to their base in North Africa it became clear that they had suffered almost 200 casualties, with 2 officers and 108 other ranks dead, and 7 officers and 72 other ranks either wounded or missing. After embarking from Syracuse to North Africa, Lt-Colonel Britten was relieved of his command and sent to a staff posting in Algiers. According to his replacement, Lt­-Colonel Tommy Haddon, his removal had been necessary following the great fuss he had made about having to leave all the Battalion's equipment behind when they left Sicily.
Upon returning to England from Italy towards the end of 1943, the 1st Border were based around Lincolnshire at Woodhall Spa, with B Company at Bardney. In the weeks approaching Market Garden however, they were moved to Burford in Oxfordshire. Some of the men set up temporary home in a pigsty, which had been cleared of its previous occupants due to an outbreak of swine fever, but was deemed suitable for human habitation.
After returning from Norway in 1945, the Battalion was converted back to the role of ordinary infantrymen. Having said farewell to their airborne insignia and the maroon beret, the 1st Border left to join the 5th Infantry Division at Brunswick, in Germany, where, as in Palestine, they worked hard to achieve a reputation as one of the finest formations in the British Army. In 1959, the Border Regiment was amalgamated with the Kings Own Royal Regiment, and is known to this day as the Kings Own Royal Border Regiment.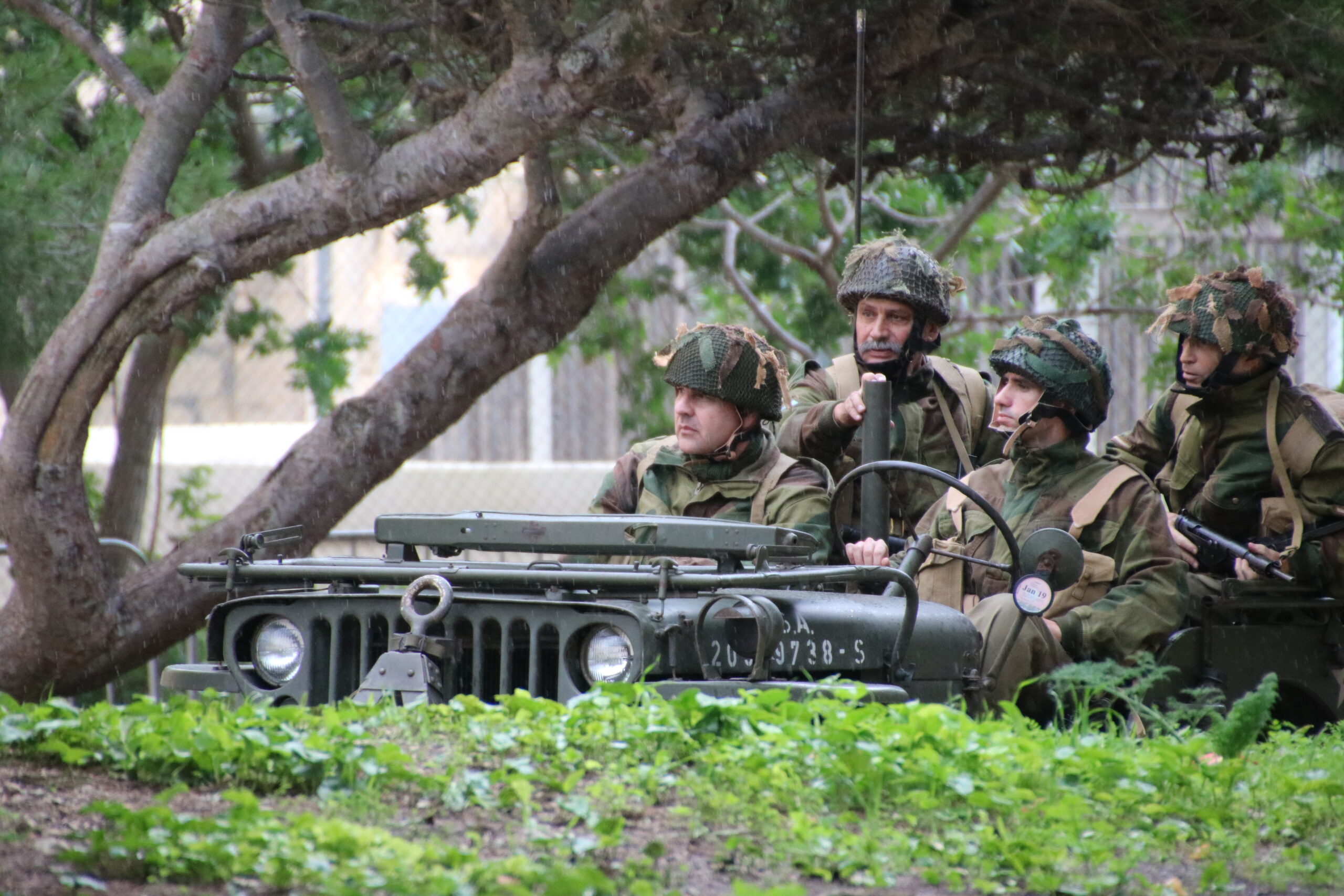 ---
1st Battalion Border Regiment
– Operation Ladbroke – Statistics
Month and year: July 1943
Commanding Officer: Lt. Col. G.V. Britten M.B.E.
9th July 1943
Place: Sousse area
1850 – 43 officers and 753 OR's of 1 BORDER REGT took off in 72 Wacos, 23 from airfd C (M.R. 5670, Sheet 73, 1/50000), 25 from airfd D (MR 6023) and 24 from airfd F (MR 3336) with the object of landing on an LZ in SICILY 4 miles South of SYRACUSE between 2217 and 2237 hrs, and capturing certain objectives in that town between 0245 and 0330 hrs, 10 July 43.  This operation was part of a larger operation carried out by 1 Airlanding Brigade, of which the object was threefold – to capture and hold an important double bridge 1 mile S.W. of the town before it could be destroyed, to liquidate certain gun batteries and other strong points in the area, and to gain a foothold in SYRACUSE containing the garrison there if possible, until relieved by sea-borne forces.

This object was not achieved owing to the failure of the tug and glider pilots to land their loads in the prescribed LZ.  This failure was thought to be due to three main causes:-
(a) Lack of navigational assistance to pilots on route and LZ.
(b) False appreciation of strength of wind, and consequent reduced range of gliders after release.
(c) Unwillingness of some tug pilots to fly into flak.

Of the 72 gliders mentioned in para. 1, 44 came down in the sea, 20 in Sicily, 7 in Africa and 1 in Malta.  On a personnel basis, this meant that 64% of the Bn came down in the sea, 25% in Sicily, and 11% in Africa and Malta.  The 4 officers and 191 OR's who came down in Sicily suffered 18% casualties in landing, chiefly from handcarts which broke away from their lashing-points, and 12% casualties in action, a total of 30%.  Of the 28 officers and 478 OR's who landed in the sea, 19% reached Sicily by swimming and then joined the land party, suffering casualties in action on a similar scale; 23% have been reported drowned, missing believed drowned, or missing; 1% were killed or wounded by enemy action at sea; and 57% were picked up in the sea, and returned to base via Malta, Algiers, Alexandria and Suez.  Most of those drowned managed to get out of the gliders, but then sank before succeeding in freeing themselves of their equipment and climbing onto the WACO's.  The majority of the gliders floated for 6-7 hours before sinking or breaking up completely, though this time naturally varied with the payload and the force of the crash into the water, gliders which landed tail-first were noted to last much longer than those which plunged straight into the sea.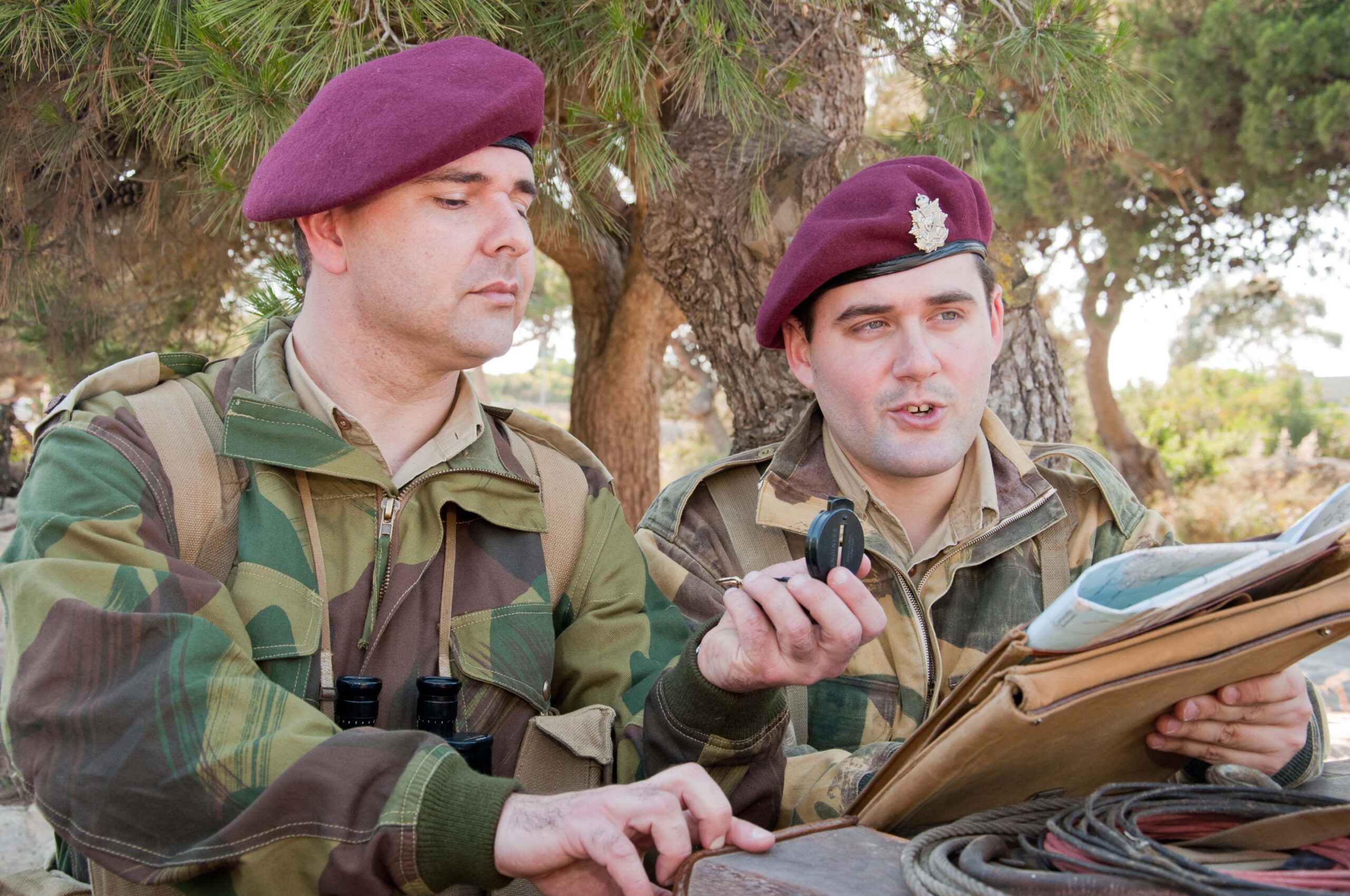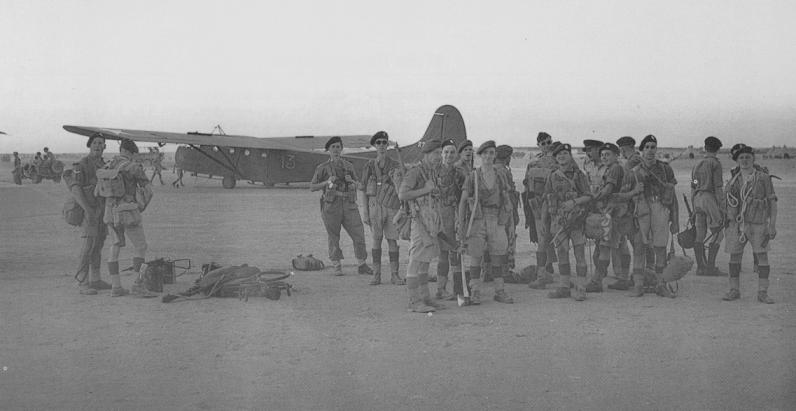 ---